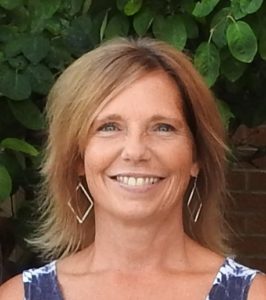 Cindi Thompson became the director of Maple Tree Preschool in 2015 and has been teaching at Maple Tree since 2001. She attended Hope College with a degree in Art and Education. She continued her education at Grand Valley State University to receive her elementary endorsement, early childhood endorsement and master's degree in early childhood education. She is excited to share God's love with children and teach them about His world. Cindi can be reached via e-mail at [email protected].
Denise Ouwinga, Cindi Thompson, and Becki Watson make up the teaching staff of Maple Tree. Teacher aides are Rachel Pattison, Joelle Smith, and Amy Wiersma.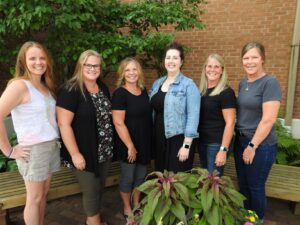 Maple Tree Preschool's certified and degreed teachers bring a wealth of teaching experience to your little ones. Our teachers and teacher aides hold Red Cross certification for both CPR and first aid.  All Maple Tree employees have at least 16 hours of early childhood professional development each year. All staff have been screened through a criminal background check to insure the safety of all students. The staff members have been selected both for their nurturing characters and for their dedication to Christ.